Pathology, Hystology and Cytology at Digital Level
We are committed to accelerating your science by providing a comprehensive
suite of solutions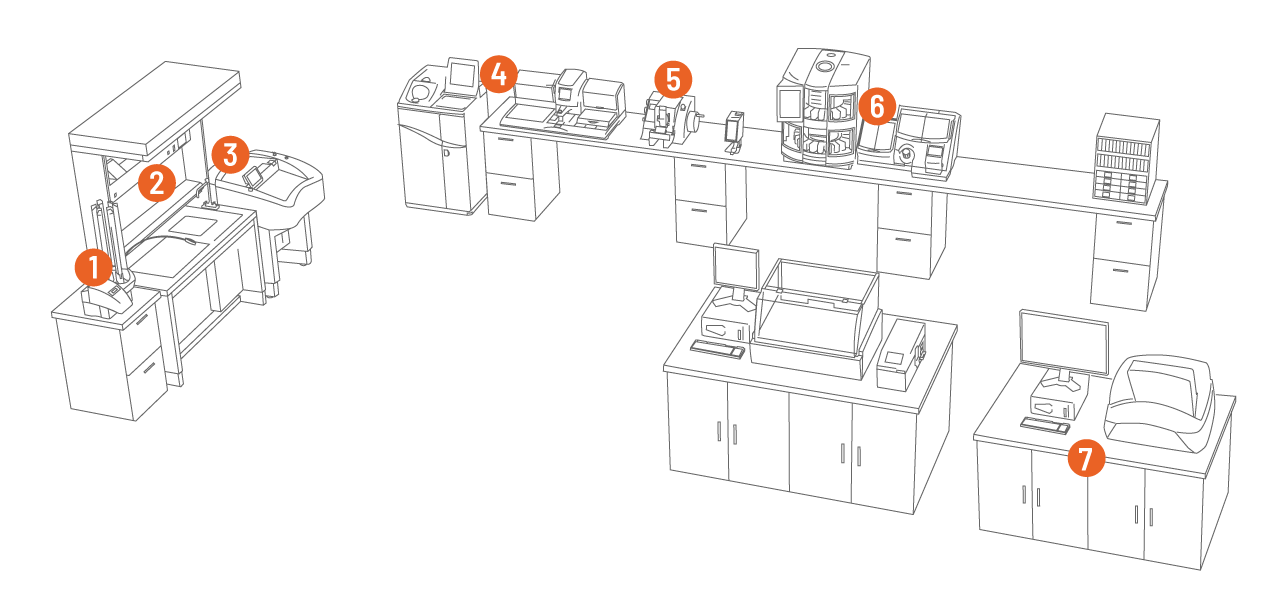 A Full Solution for your Pathology Lab
Labeling & Tracking

Fume Hood "Typhoon Trimming" by Labosystem

Cryotomy

Tissue Processing and Embedding

Microtomy

Staining and Coverslipping

Digital Pathology

+ Cytology

+ Analytics software Artificial Intelligence based
We offer versatile digital pathology solutions that meets your evolving needs to keep you ahead of the curve. Accelerate your analysis to reach your answer with greater ease.
The PrintMate AS™ cassette printer and family of SlideMate slide printers, when used with PrintMate cassettes and SlideMate slides, can reduce your chance of errors with mislabeling and streamline workflows with an automated way of labeling and tracking laboratory samples and slides.
Engineered with precision.
Built for speed.​
When it comes to urgent biopsies, providing accurate results to the operating room as quickly as possible is essential to maintaining excellent patient care.
Explore our full range of solutions from high performance tissue processing instruments to reliable paraffins and reagents.
We offers a complete solution for cytology including instrumentation, sample chambers, slides, fixation solutions and stains.