Section safely with excellent quality
Microtomes from Epredia are designed to be precise and stable, helping to yield superior sectioning results for even the most difficult-to-cut paraffin sections
Designed with the end user in mind, with both automatic and manual options available. We have the right fit for you, your lab, and your paraffin sections. Epredia microtomes feature user-friendly controls, enhanced safety features, precision adjustability, and wide stroke ranges to accommodate a variety of cassettes and other large samples.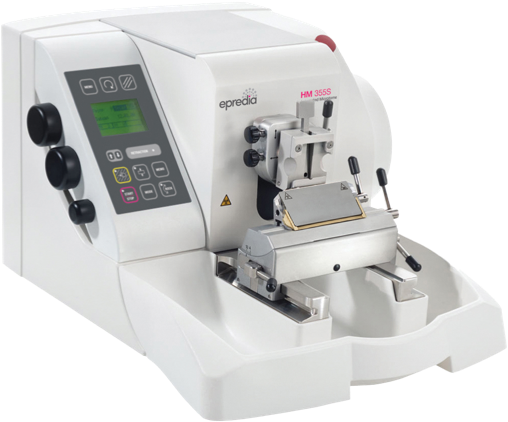 HM 355S Fully Automated Rotary Microtome
A fully automated microtome with four mechanized cutting modes to deliver exceptional sections across an extensive range of specimen types. Choice of manual or mechanized sectioning. Single, multiple, interval and continuous cutting modes for optimum control according to sectioning requirements. Unique "double-tap" startup and emergency stop features enhance user safety.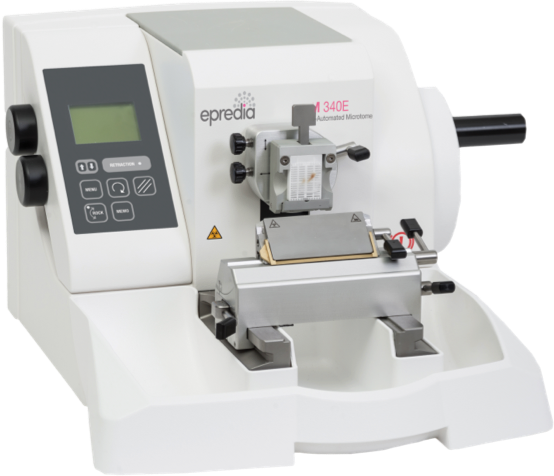 HM 340E Semi-Automated Rotary Microtome
A semi-automated rotary microtome combining mechanized feed with manual cutting. 72 mm vertical stroke for efficient sectioning of macro and Super Mega™ Cassettes. Memory function for specimen positioning with XY fine orientation to speed preparation.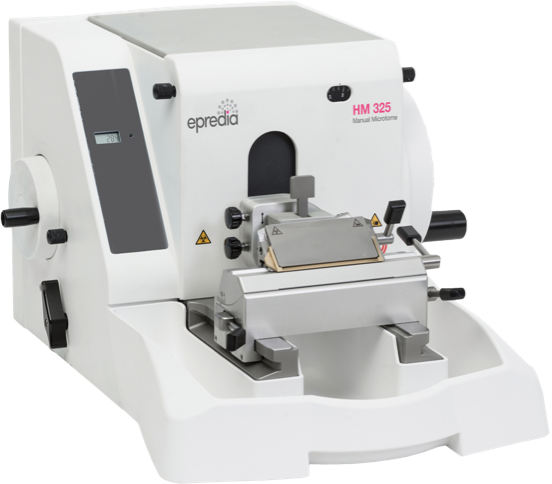 HM 325 Manual Rotary Microtome
A premier manual rotary microtome with additional capability to support rapid set-up and cleaning for improved workflow. Features an ultra-light-touch, ergonomic flywheel.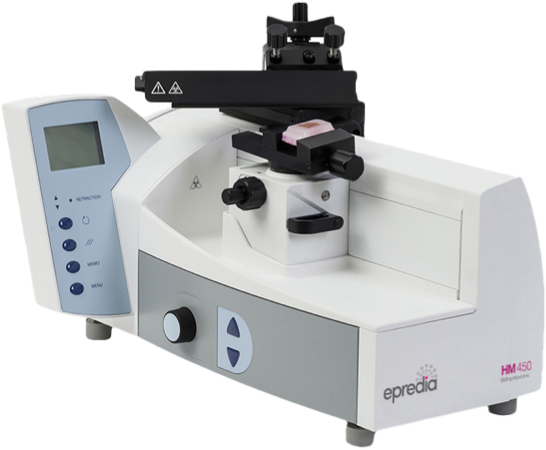 HM 450 Fully Automated Sliding Microtome
An automated sliding microtome with additional capability for cutting large and hard specimens. Choice of manual or mechanized operation. Includes coaxial specimen orientation and memory function for rapid re-orientation of pre-cut blocks.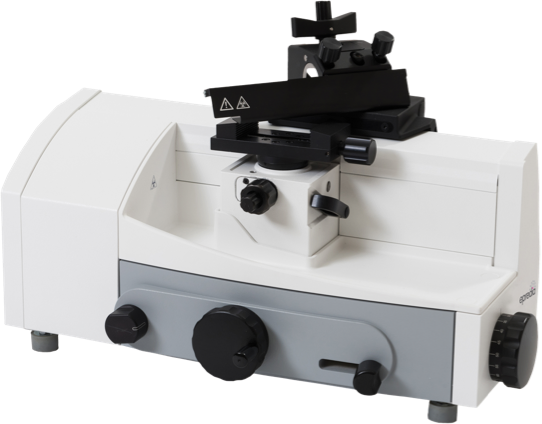 HM 430 Manual Sliding Microtome
A manually operated microtome suitable for a range of botanical samples in addition to anatomical tissue. Variable stoke length to accommodate specimens up to 80 mm x 60 mm. Coaxial specimen orientation and memory function for rapid re-orientation of pre-cut blocks.
Microtomy Consumables and Accessories
from Epredia
Successful sectioning requires every element of the process to go smoothly. From blades and freezing sprays to advanced specimen cooling systems, Epredia offers a full line of consumables and accessories to support your workflow.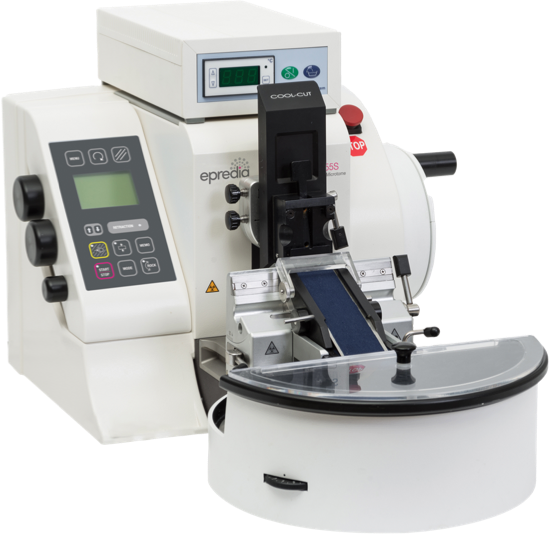 Epredia Microtomy Accessories
Discover the efficiencies of a complete sectioning solution. Simply pair one of our Epredia rotary microtomes with the Cool-Cut™ paraffin block cooler, and Section Transfer System™ (STS) from Epredia. These accessories are designed to help laboratories improve quality and efficiency – two key influencers of positive patient outcomes.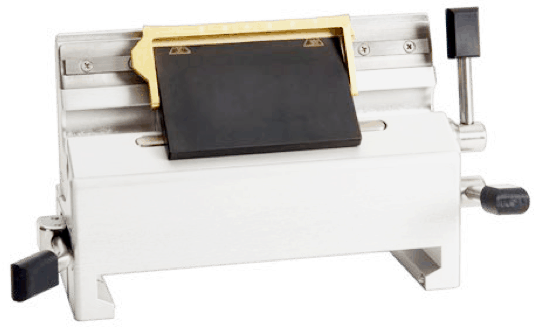 Epredia Microtome Blades, Blade Holders and Freezing Sprays
Ultra™ blades from Epredia offer high consistency, impressive durability, dependability, and precise performance. Our blade manufacturing process employs a revolutionary blade coating system to reduce friction during cutting and improving cutting performance. Our proprietary steel hardening technology (PINK Technology) achieves blades with outstanding cutting performance and longevity. Epredia blade holders are engineered to precisely engage our blades and provide a stable cutting platform. Our freezing sprays quickly cool specimen blocks in preparation for cutting.
Experience Time-saving Accessories